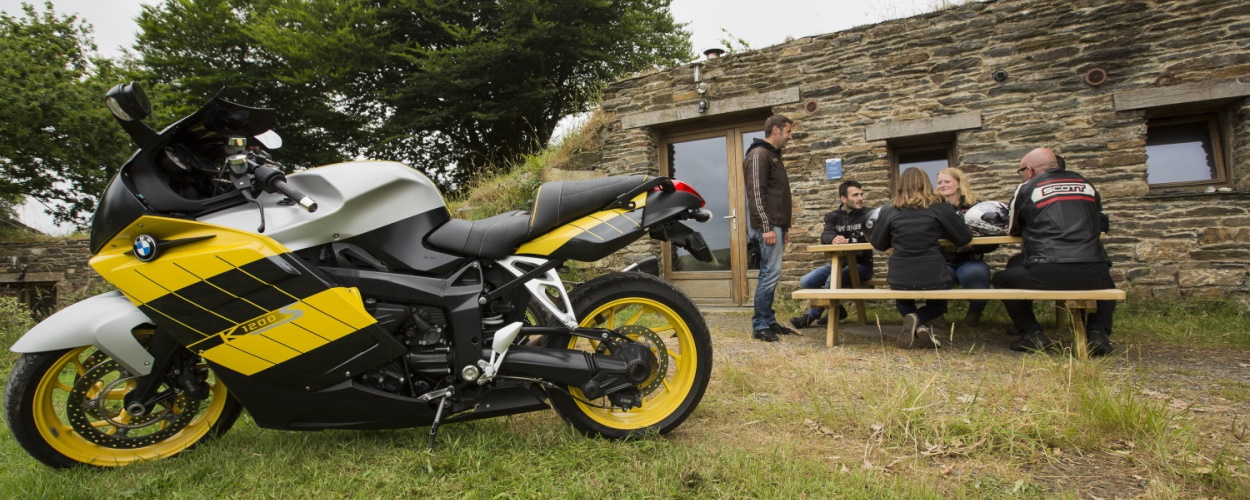 A unique motor-biking trip
on the roads of Brittany
Getting away from it all on the winding roads of Brittany
Hop on your bike and ride to freedom on the roads of Kreiz Breizh. Escape to the centre of Brittany!
Prepare your road trip for a real biker's holiday, with all the practical information you need and a road-book.
Ride along the well-maintained, winding side-roads, admire the forests, the granite rock formations, the vast stretches of wild moorland and roam across the hilly Breton countryside.
Whether you choose a route for its bucolic charm or a trip taking in themed visits, have fun leaning into some of the best bends on Breton roads. Don't forget to take a break from time to time and find out more about local history in the picturesque villages along the way.
For one day or several days
For a real fun biking holiday or simply for a day out sightseeing, download our biker's road-trip information to save time and make things easier to organise. Book ahead, with accommodation carrying the "Accueil Motards" - Bikers welcome- sign, for greater comfort and a special welcome.
Download our bikers' road-trip especially put together by experienced bikers and ride the great Kreiz Breizh circuit!