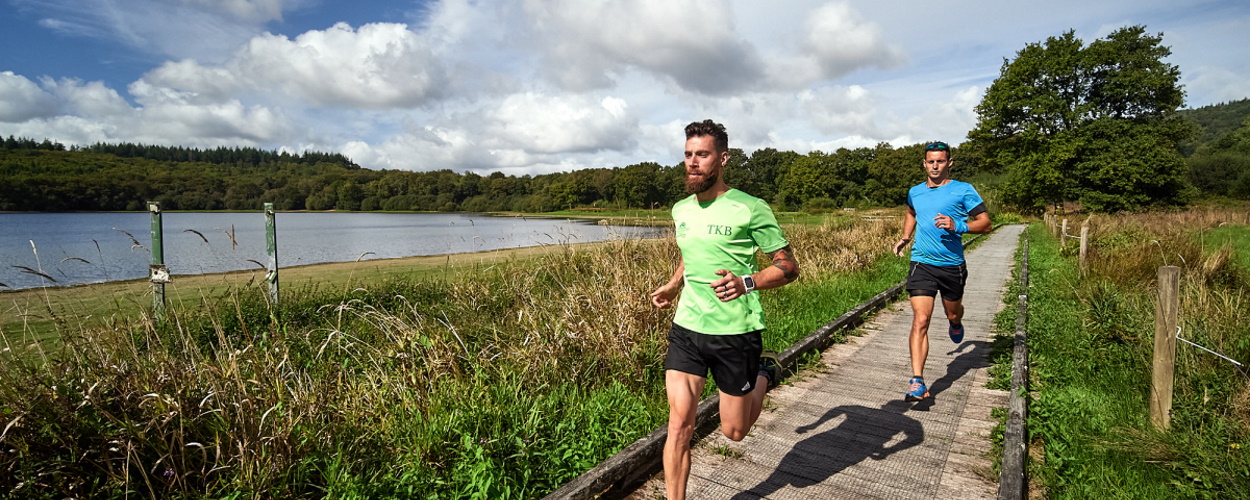 Keen on running ?
Follow our trails for training
A variety of different tracks for trail running
If you take your training seriously or simply enjoy running, follow the trails marked "Destination Trail" which take you over different types of terrain. Rugged in some places, passing through the undergrowth in others, the course has been carefully gone over to meet the demands of this outdoor pursuit where endurance and agility are of the utmost importance.
Tracks running through the undergrowth or technical circuits, rugged or flat terrain, a total of 30 different routes have been drawn up for keen trail runners in an exceptional natural environment. Four training areas complete the course with a total of 500 km of designated circuits.
Just download the app Trail Connect to record your performance and follow the circuits. All the trail courses are also on the website 'Trace de Trail.'
Major events
Compete with other trailer runners in a friendly atmosphere at the Guerlédan Trail Event every year over the Whitsun Bank Holiday weekend, competitors cover up to 66 km next to the Lac de Guerlédan before they finally reach the finish line. There are other trail competitions throughout the year round le Lac de Kerné Uhel, in Glomel, in Saint-Nicolas du Pélem and in Rostrenen.