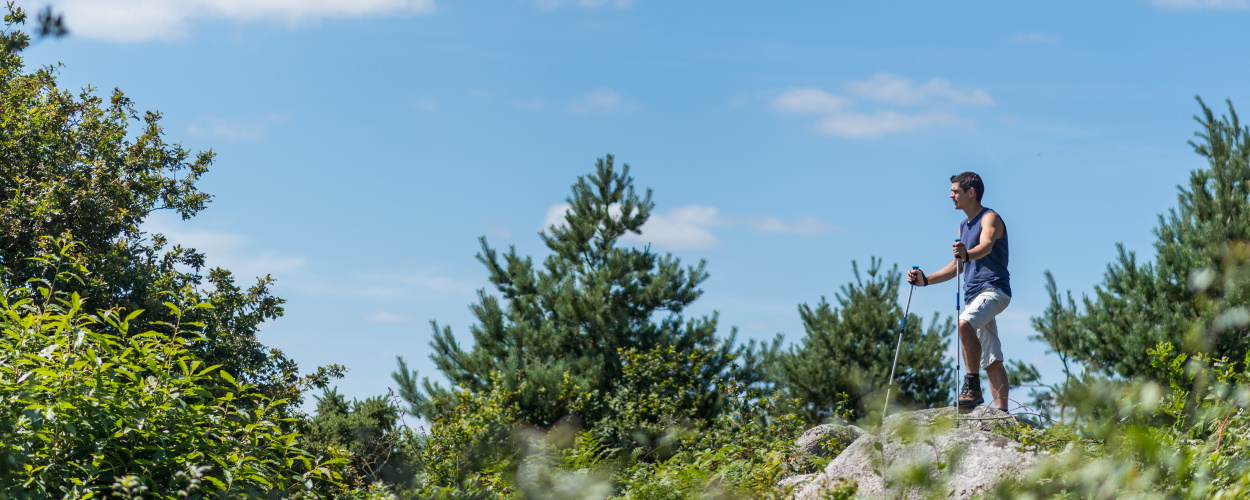 Get a breath of fresh air
Hiking or walking
Follow the trails
Walking along the paths of central Brittany, you will come across a surprising variety of landscapes: gorges, moors, lakes and rivers.
Remain hidden and with a little patience, you will surely be lucky enough to see birds and animals in their natural habitat: the Dartford warbler over the Gorges du Corong or Toul Goulic, watch the dancing murmuration of migrating starlings above the moors in Locarn, hear the mating song of the frogs in the nature reserve in the wetlands of Lan Bern. In praise of slow: there's a lot to be said for taking your time.
Around Le Lac de Guerlédan or along the sunken paths?
Whether you want to go on a walk with the family or hike alone, whether it's a 3 km or 15 km round trip or roaming, you will find below the walk to take you where your curiosity leads. Do you want a practical guide or a list of hiking trails to download or GPX to take with you on your GPS? Just follow the trails!
Choose between the paths marked GR (Grande Randonnée – long circuits) or PR (Petite Randonnée – short circuits) and just follow the signposting to discover places off the beaten track and beautiful vistas in Kreiz Breizh.