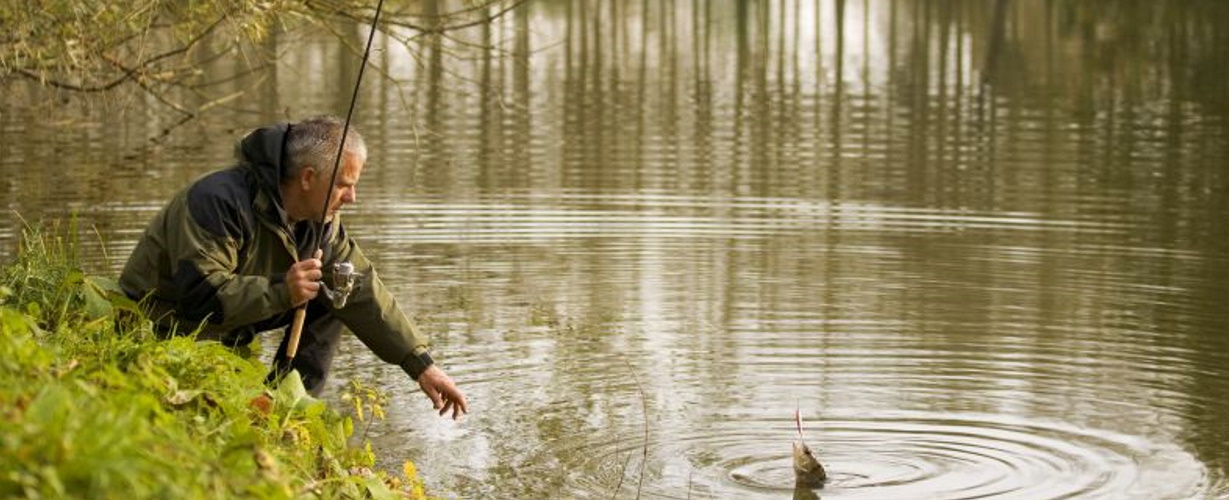 Keen on fishing ?
Enjoy an exceptional fishing experience
Kreiz Breizh: fishing country in the heart of Brittany
Away from the hustle and bustle, the centre of Brittany abounds with stretches of open water.
Near the Breton coast and the sea, rivers teeming with fish, wend their way across the centre of Brittany and are ideal for relaxing and angling. The variety of waterways and lakes with pure fresh water is a genuinely preserved fishing environment in natural surroundings, ideal for those who are passionate about angling. Specially designated fishing sites, quality accredited, make this an ideal area for all kinds of fishing. An angler's paradise in the heart of Brittany which offers you a variety of pleasures: between freshwater fishing and -not too far away- sea fishing.
A special welcome to keen anglers
Some gîtes, B&Bs, campsites and mobile home sites give a special welcome to fishing enthusiasts. Look for the sign: "Accueil Pêche." They offer a range of services all year round, particularly catering for keen anglers, starting at reasonable prices.
From your accommodation – see Accueil Pêche - discover fishing on the Blavet, which is, without doubt, one of the most beautiful unspoilt rivers in Brittany, or the Nantes-Brest canal and le Lac de Guerlédan, which has recently been re-opened for fishing.
Activities and exceptionally beautiful places to visit near the best fishing spots
To help you learn to fish or improve your technique, La Fédération de Pêche des Côtes d'Armor runs courses all year round, with an experienced fishing guide and a guesthouse providing accommodation by the lakeside at L'Etang Neuf.