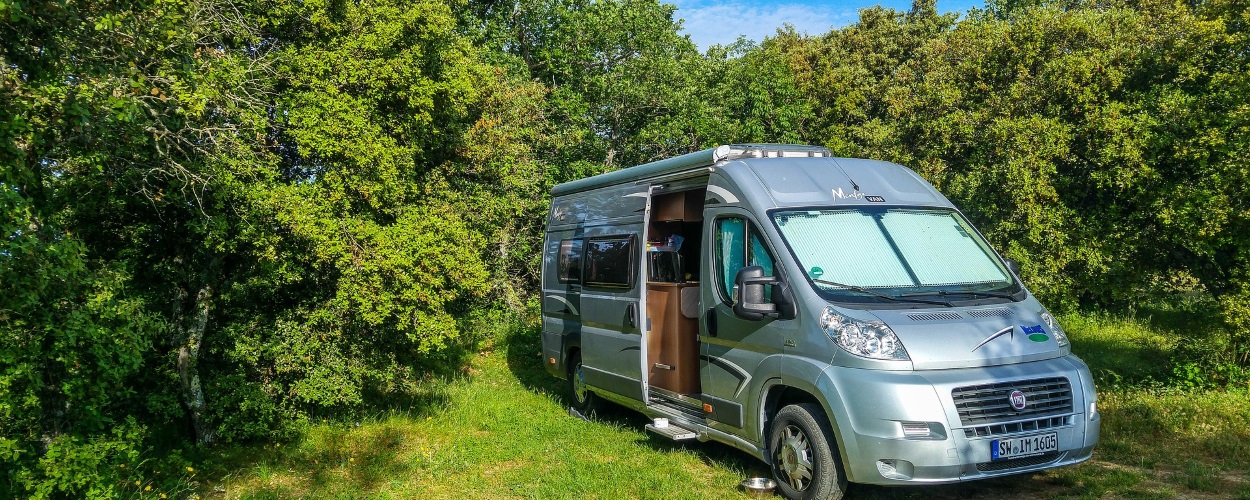 Driving along the roads of Kreiz Breizh!
By campervan, van or caravan
Find freedom driving along the roads
Whether you choose a campervan or a van, your choice is obviously driven by the desire for freedom.


So take to the roads of the heart of Brittany, to the countryside where the moorland landscapes, gorges and vast stretches of quiet waters await you!
The campsites in Kreiz Breizh offer peace and quiet and safety as well as services to fulfil all your needs and requirements. You can alternate regular campsites with campervan/motorhome stopover sites, which you will come across at regular intervals along your route.
Enjoy eating out, going to museums or just contemplating the views. You have the freedom to do exactly what you choose.
Service areas and stopover sites
Read below to find out more about the campervan/motorhome sites in the area and regulations. The sites are free; you only have to pay for water and electricity.
Aire d'accueil et de service

Aire d'accueil et de services

Aire d'accueil et de service

Aire d'accueil et de service

Aire d'accueil et de services

Aire d'accueil et de service