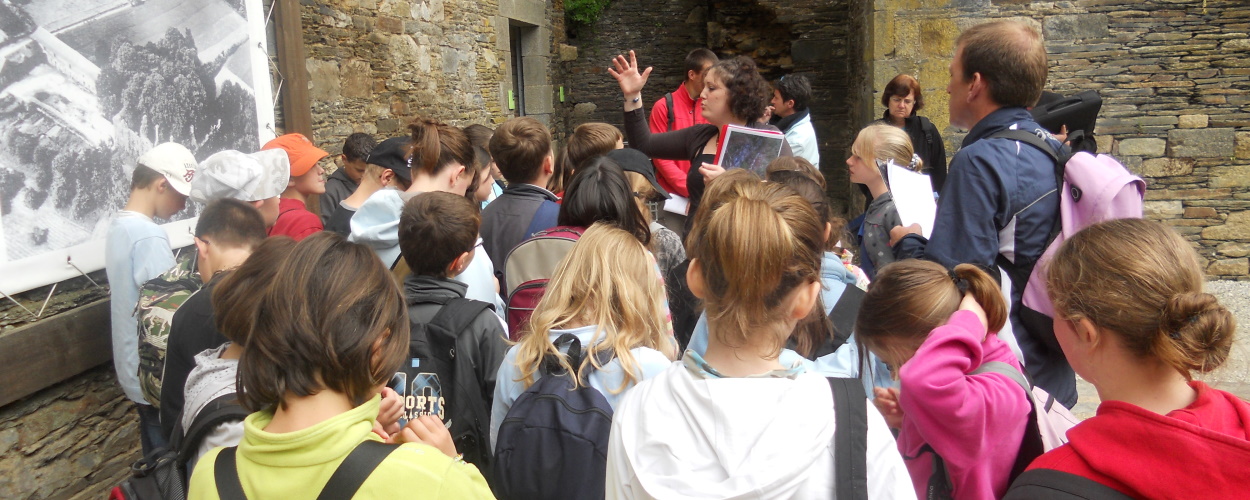 Staying with a group
in the heart of Brittany
An unexpected destination
Welcome to the heart of Brittany, in the Kreiz Breizh!
For a day or several days, gather your collaborators, your friends or your group and book in the heart of the region, a stay which will provide you beautiful surprises. From the lake of Guerlédan to the Nantes-Brest canal, places of resistance to natural spaces of moors and rocks, Kreiz Breizh will offer you new discoveries, off the beaten track!
Groups, mini-groups, seminars, study days...
Groups are diverse, both in terms of their interests and their composition. So, are you a group leader, coach operator, tourism professional, teacher, club or association?
Are you looking for guided tours, day trips or holidays? Are you organising a seminar, a study day, an incentive, a group evening or even a wedding?
The Tourist Office has put together a selection of the best addresses and contacts to help you organise your trip!
Group or mini-group? We can help you to create a tailor-made trip thanks to our suggestions. Discover the accommodation and restaurants suitable for groups of more than 15 people. And to complete your day or your stay, find a selection of leisure activities according to your profile.
Contact us for suggestions that meet your expectations: 02 96 29 02 72 -
This email address is being protected from spambots. You need JavaScript enabled to view it.
English-speaking