Coming to Kreiz Breizh...
And getting around!
Join us in the heart of Brittany...
The Kreiz Breizh - Centre Bretagne in Breton - is located in the centre of inland Brittany. South of the Côtes d'Armor, the Kreiz Breizh borders Finistère and Morbihan.
Although there are few rail links, buses and carpooling can get you there easily, if the times are convenient. Of course, the roads, small and large, including the RN 164 connecting Rennes to Brest and Quimper, serve the whole of Kreiz Breizh.
The central location, in the heart of Brittany, means that each of the Breton coasts is only an hour's drive away. The most distant ones, such as the Gulf of Morbihan or the Pink Granite Coast, are only 1h30 away.
Inland Brittany can also be crossed by bike, via the Voies Vertes linking the whole of Brittany and the Nantes-Brest canal.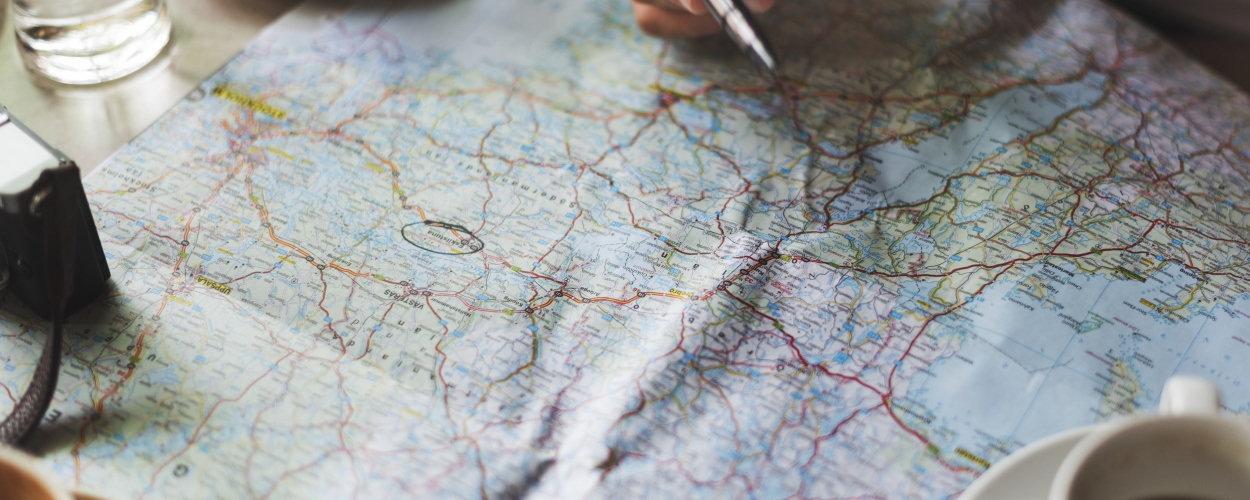 An ideal location
The mythical Vieilles Charrues festival is just a few kilometres away. The Monts d'Arrée and the Huelgoat forest are 30 minutes away. Dinan and Saint Malo can be visited from here during the day. In 1 hour you can be in Quimper admiring the timber-framed houses. The Kreiz Breizh offers an endless range of possibilities to those who are curious about Brittany.
But you don't have to travel all over Brittany... The Kreiz Breizh will offer you equally strong moments, with spectacular views of the lake of Guerlédan, very particular places like the rocky chaos of Corong and Toul Goulic, cultural festivals all year long... Come and share the essence of Brittany with us!
Choosing Kreiz Breizh is a multi-faceted choice:
to be in the heart of the Breton countryside, surrounded by famous natural areas: the Guerlédan lake, the Monts d'Arrée, the Corong and Toul Goulic gorges, etc.
to be as close as possible to all the Breton coasts and 1 hour from the sea and the beach, to the north, south and west!
to be able to travel a few kilometres or further depending on the day, and always find something interesting to visit, to walk around, to enjoy!
discover an unsuspected, hidden and unusual Brittany, off the beaten track
---