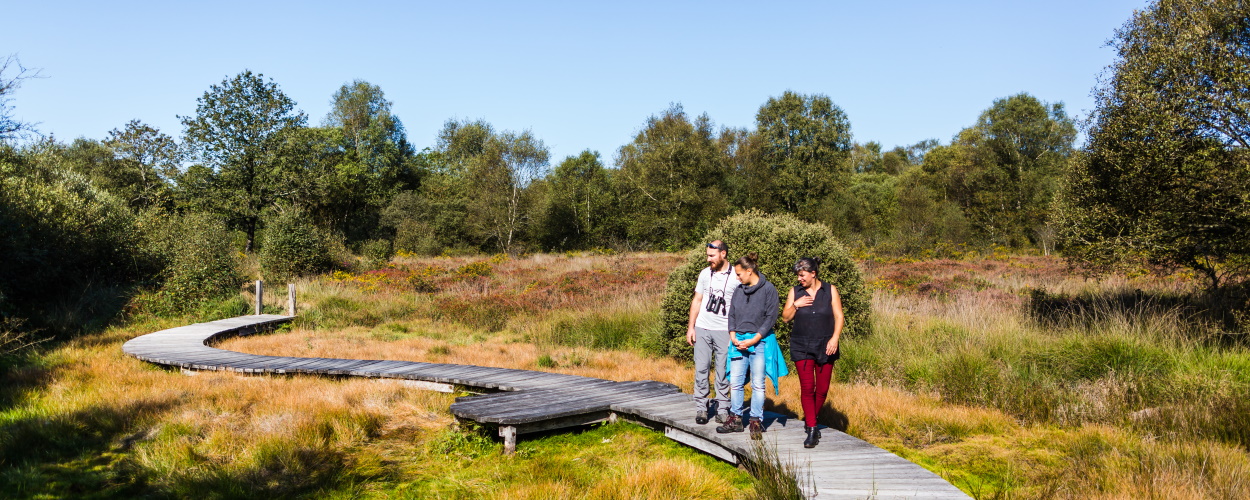 Gorges and moorland
in Brittany
Typical Kreiz Breizh landscapes
The Gorges du Corong, an integral part of the moorland in Locarn, could be likened to a river strewn with huge granite bowling balls. In this magical place, Follezou River disappears from sight under a huge outcrop of boulders. Not far away, the landscape of the Gorges de Toul Goulic which stretches over 300 m is strikingly different.
Stand and listen to the sound of the rivers which rush under the boulders, the waters run heavy with the history of the place. The flora and fauna here are rich and dense, a characteristic of Breton landscapes.

The heath at Lan Bern, a Breton Regional Nature Reserve abounds in a rich flora and fauna protected under European legislation: the European otter, Sphagnum moss, rhyncospora and the European nightjar. Some species are to be found on the moorland in Locarn which is another safe haven for animals and insects.
Hidden in the wild and untamed landscape of the Landes de Liscuis, is another unexpected treasure: an ensemble of Neolithic covered passages.